About Us
LCC is a child and youth mental health service provider in Hamilton.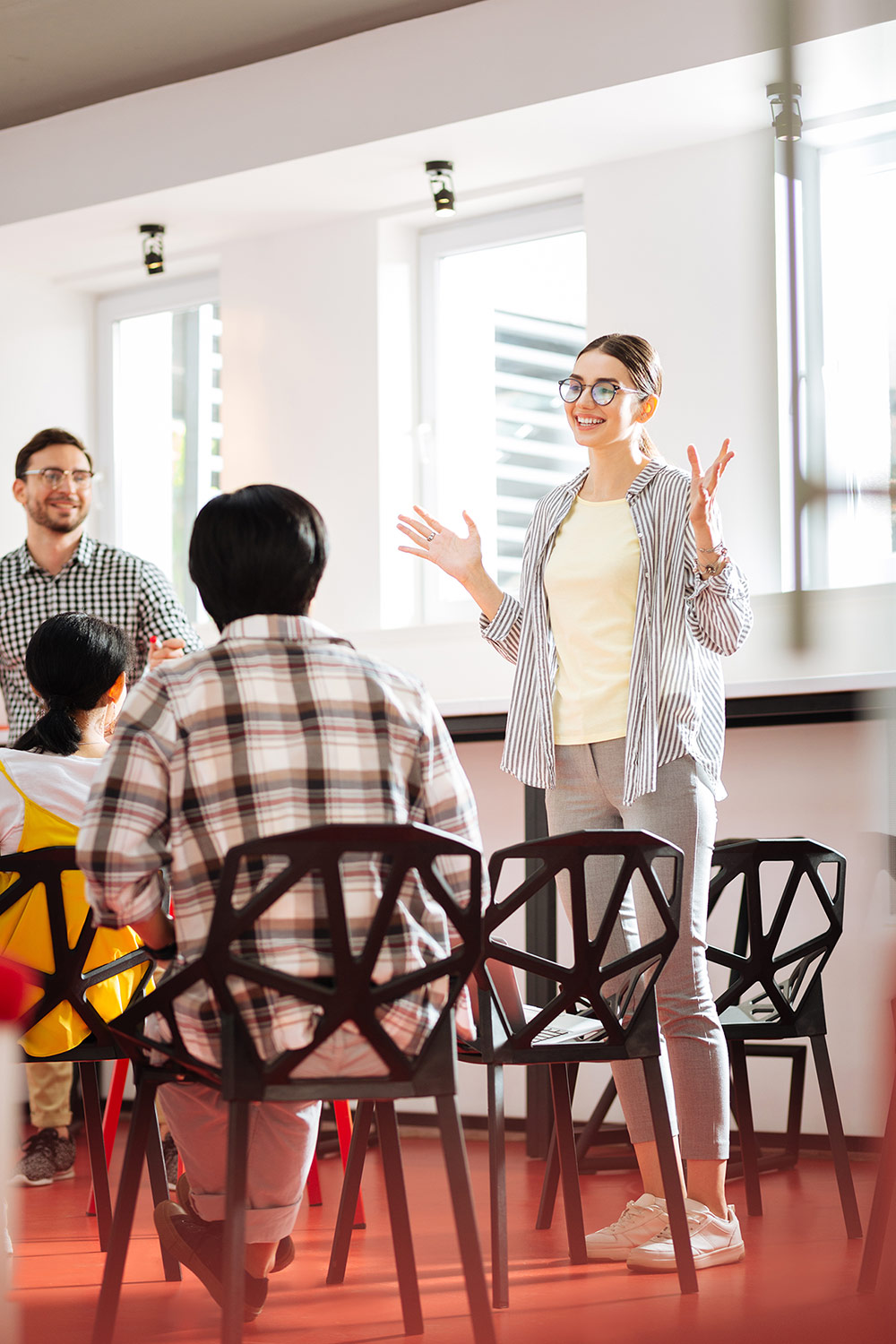 We use evidence-based treatment approaches, proven through research and practice. Children and adolescents should receive the best available evidence-based mental health care based on scientific knowledge and integrated with clinical expertise in the context of patient characteristics, culture, and preferences.
At Lynwood Charlton Centre, we use a multidisciplinary approach to our service delivery. Our staff includes child and youth workers, developmental service workers, social workers, occupational therapists and a nurse practitioner. Each program is led by a Program Manager and Team Leader(s).
Best practice for children's mental health care emphasizes ongoing assessment and monitoring of clinical progress. We use evidence-based assessments and measurements to establish treatment plans, clinical interventions and monitor the progress and outcomes of children and youth.
Engaging Children, Youth and Families
LCC is committed to working with children, youth, and families to better understand, improve, and build on LCC's services and Hamilton's child and youth mental health system. Meaningful engagement means two-way communication, working together as allies and sharing in decisions that are made.

LCC recognizes that children, youth, and families know themselves best and bring their own unique knowledge, experiences, strengths, and skills to their journey to mental health and well-being. Therefore, LCC strives to work in partnership with children, youth, and families in all aspects of the care they receive. This means working together to co-create a plan that will work for you.

LCC understands that engaging children, youth, and families at all levels of the organization will help ensure that services remain child, youth and family centered. LCC is committed to creating opportunities for children, youth, and families to share their voices and perspectives in ways that have a meaningful impact. This may include helping make decisions about new or changing programs, how services look and feel, or working with staff and leadership to impact change.

LCC takes an active role in ensuring that children, youth, and families are connected to community-wide engagement opportunities that help make a difference to our local child and youth mental health system. This can mean connecting with other youth, families, agencies, or community partners to improve our system. Young people and families have shared how wonderful it feels to be part of engagement initiatives, especially when they see the genuine impact they can have.

For more information on how you can access engagement opportunities, please feel free to reach out by emailing: engage@lynwoodcharlton.ca, calling the main LCC office at 905-389-1361, or visiting the LCC website www.lynwoodcharlton.ca.
Improving the Knowledge Base
Lynwood Charlton Centre believes research is important to the improvement of treatment programming, clinical direction and the knowledge base of the field of child and youth mental health.
The Centre will consider research projects sponsored internally and from external sources (i.e. universities) that:
Have the capacity to competently carry out  research activities.
Meet ethical standards.
Have the potential of contributing further knowledge to the field.
Any research proposals must meet the Centre's policy on research, including criteria, ethics, consent and safety.
For inquiries related to research, please contact Dr. Nicole Karki, Clinical Lead.
1863

Founded

Lynwood Charlton Centre was originally founded in 1863 as orphanages, operating the Boy's Home and the Girl's Home in the downtown core of Hamilton.

1955

Incorporated

By 1955, it had moved its operation to its current main campus site on Upper Paradise Road, and was incorporated as Lynwood Hall Children's Centre, and chartered as a children's mental health centre.  At the new site, it operated a 27-bed intensive out of home program for children between the ages of 6 and 13.

1960 - Early 2000's

Expansion

During the subsequent decades, the Centre – now named Lynwood Child & Family Centre – acquired and operated a variety of programs. It expanded its service capacity to provide intensive out of home and at home programs, including community and school-based services, to a wider range of clients, including adolescents and children with a dual diagnosis.

2011

Merger

In 2011, the Centre merged with Charlton Child and Family Centre to further expand its service range and became known as Lynwood Charlton Centre.